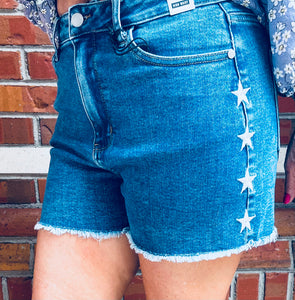 You'll be completely starstruck when you get your hands on these fabulous new shorts, sisters! 
 These cutoff shorts have so much to love- from the length to the high waist, to the raw hem, all the way to the fit- you'll be just as smitten as we are!
 With the embroidered stars on both sides, you'll be sure to bring your looks to the next level! Plus, these shorts are completely non distressed so you can dress them up or down for wherever you're headed during the warmer months.